Auto Repair
We know that car troubles and repairs (large and small) can be tough on your budget and schedule. We give you estimates before any auto repair begins. At Brown's, we strive to do the kind of work that gets you back on the road and feel good about referring your friends and family to us. If your fluids keep running low, then there's a good chance your engine may be leaking. Our experienced technicians can pinpoint where the leak begins. Shifting funny? We'll diagnose the issue as quickly and recommend the most effective repair solution that will address the underlying problems.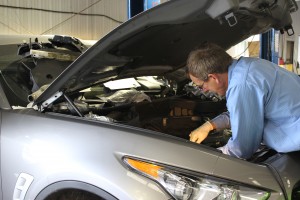 Certified
FREE Shuttle Service to work or home
We honor Service Contracts
Authorized for most Extended Warranties
Fleets welcome
Travelers welcome
Early-Bird Drop-Off
24 Hour towing available
Customer Testimonials
As a regular customer of Brown's Auto, I know first hand of the valued customer service provided by the whole crew. We drove our Suburban with over 200,000 miles on it to Alaska and back after it was serviced at Brown's Auto Service. I am confident we are in good hands whenever Brown's Auto services are required on any of our vehicles.
Bill Iverson, Broker/Owner

You always take such great care of us!  Thank you! Legendary Service…trustworthy, superior work, and a great staff. Simply the best experience every time.
Sandy Berkram,  Sr. Wealth Strategy Associate